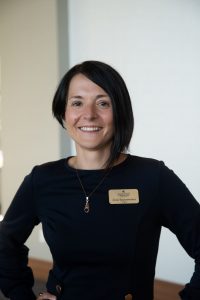 Zosia Eppensteiner, CEO
Zosia was raised in Gdansk, Poland, and holds a Math Education Master's degree and a Sociology Master's degree from University of Gdansk, Poland. Zosia relocated to Marquette in June, 2005. Zosia has over eight years of experience in the banking industry. Prior to joining Community Foundation of Marquette County, Eppensteiner was serving as customer service manager at Wells Fargo Bank and First Merit Bank. In addition to her duties at the Foundation, Zosia teaches evening math classes at Northern Michigan University.
Zosia and her husband Eric live in Marquette. They enjoy spending time outdoors with their son, Max and their dog, Nala.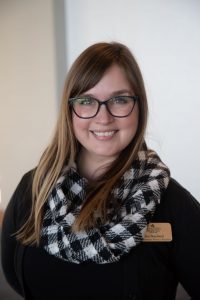 Bea Steeland, Administrative and Finance Assistant
Breann, who goes by Bea, joined the Community Foundation in 2021. Bea grew up in metro Detroit, and relocated to Marquette to attend Northern Michigan University in 2011. Bea brings the Foundation fifteen years of experience in the finance industry, along with a varied background in administration and customer service.  Before joining our team, Bea worked as the owner services coordinator and finance assistant at the Marquette Food Co-op. While working at the Co-op, Bea served on the board for the Partridge Creek Farm in Ishpeming, MI.
"I grew up in a large metro area, so assimilating into a smaller, tight-knit community has been an incredible experience," Bea said. "Marquette is very special to me, and being able to be a part of helping our community grow and thrive provides a fulfilling sense of purpose. I am very grateful to be able carry that on through my position at the Foundation."
Bea lives in Marquette and enjoys spending time with her partner and her family. She is an avid reader, gardener, foodie, and loves to wander in the woods in all types of weather.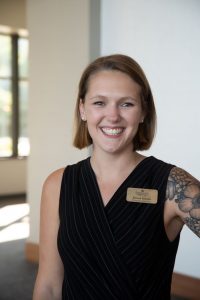 Emma Schultz, Program Associate
Emma Schultz has been with the Foundation since the beginning of 2018. Emma is a 2017 graduate of Northern Michigan University with a Bachelor's degree in Hospitality Management. As the Program Associate, she handles all aspects of our competitive grant & scholarship cycles, along with serving as an Advisor to our Marquette Youth Advisory Committee. 
"I appreciate being a part of the community in Marquette County; from growing up in Ishpeming, working in Marquette and now living in Michigamme, it's exciting to see aspects of the Foundation all throughout our area. "
Emma enjoys taking hikes, fishing and spending time with her family, friends, husband, daughters, and three dogs at their house on Lake Michigamme.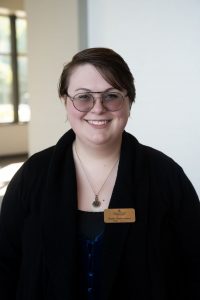 Katie Buhrmann, NMU Intern
Kathryn, who goes by Katie, joined the foundation in 2019. Katie is a student at Northern Michigan University, studying English/Writing, International Studies, and Teaching English to Speakers of Other Languages (TESOL). Prior to her time at NMU, she was a volunteer member of the Marquette Youth Advisory Committee, serving a term as YAC president in 2009 and Board of Trustees youth member in 2012.
"I've spent all 27 years of my life living on a main street in Marquette. I briefly traveled out of the country a few years ago, and really enjoyed myself; however, Marquette will always be home. From the lake to the landscape to the people, the U.P. is the most lovely place I know."
After graduation, Katie intends on moving to South Korea to teach English as a Second Language. In her free time, Katie enjoys reading, writing, and spending time with loved ones.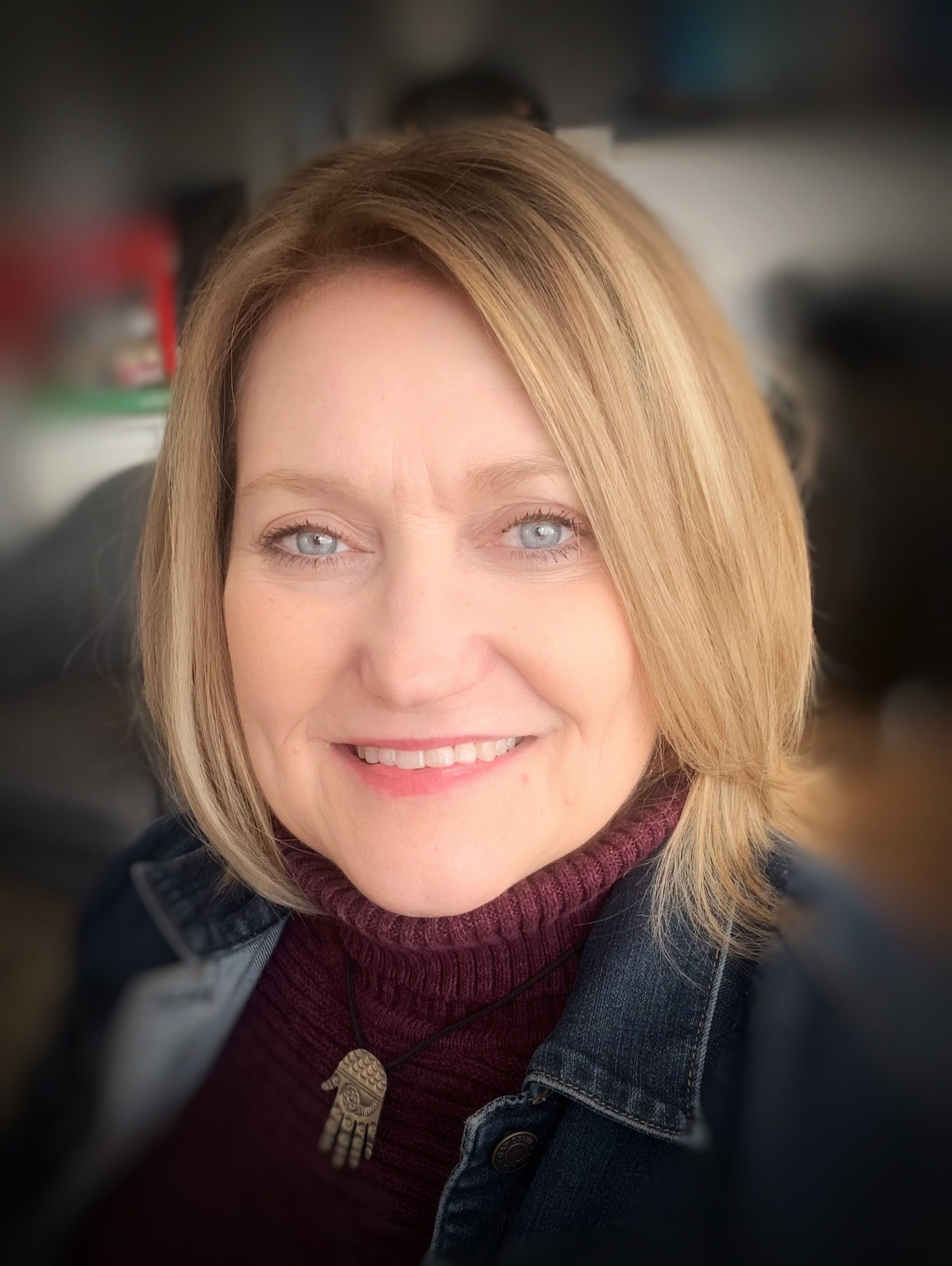 Jo Ann Dollard, Community and Donor Engagement Associate
Jo Ann joined the Community Foundation staff in January 2022. She was born in Oak Park, Illinois, and for many years, lived in the Chicago area. In 2021, she relocated to Marquette, all the way from Miami, Florida. Michigan and the U.P. have always been close to her heart.
Jo Ann brings to the Foundation more than 30 years of experience working in the non-profit sector in communications, public relations and donor engagement. Before joining our staff, Jo Ann served as manager of donor relations and communications at Best Buddies International. Prior to that, she directed communications and public relations at Lutheran Social Services of Illinois. She is also a freelance writer, editor and volunteer. She has a bachelor's degree in social work and studied photography at the graduate level at Columbia College, in Chicago.
"I love being a part of organizations that serve the community and make life better for people, so working with the Community Foundation is a natural for me. My role here focuses on my three favorite things: Building relationships, telling stories and making a difference. I get to develop and share stories about the long-term impact our donors are having on the community through their generosity. At the same time, I'm building relationships with donors, community partners and non-profits in Marquette County. It's exciting and inspiring to collaborate with different people and organizations around identifying and meeting needs in our community."
Jo Ann lives in Marquette and enjoys spending time with her husband traveling, hiking and exploring nature preserves and new places, writing, taking photographs, listening to jazz, finding good places to eat, meeting new people and connecting with family and friends.