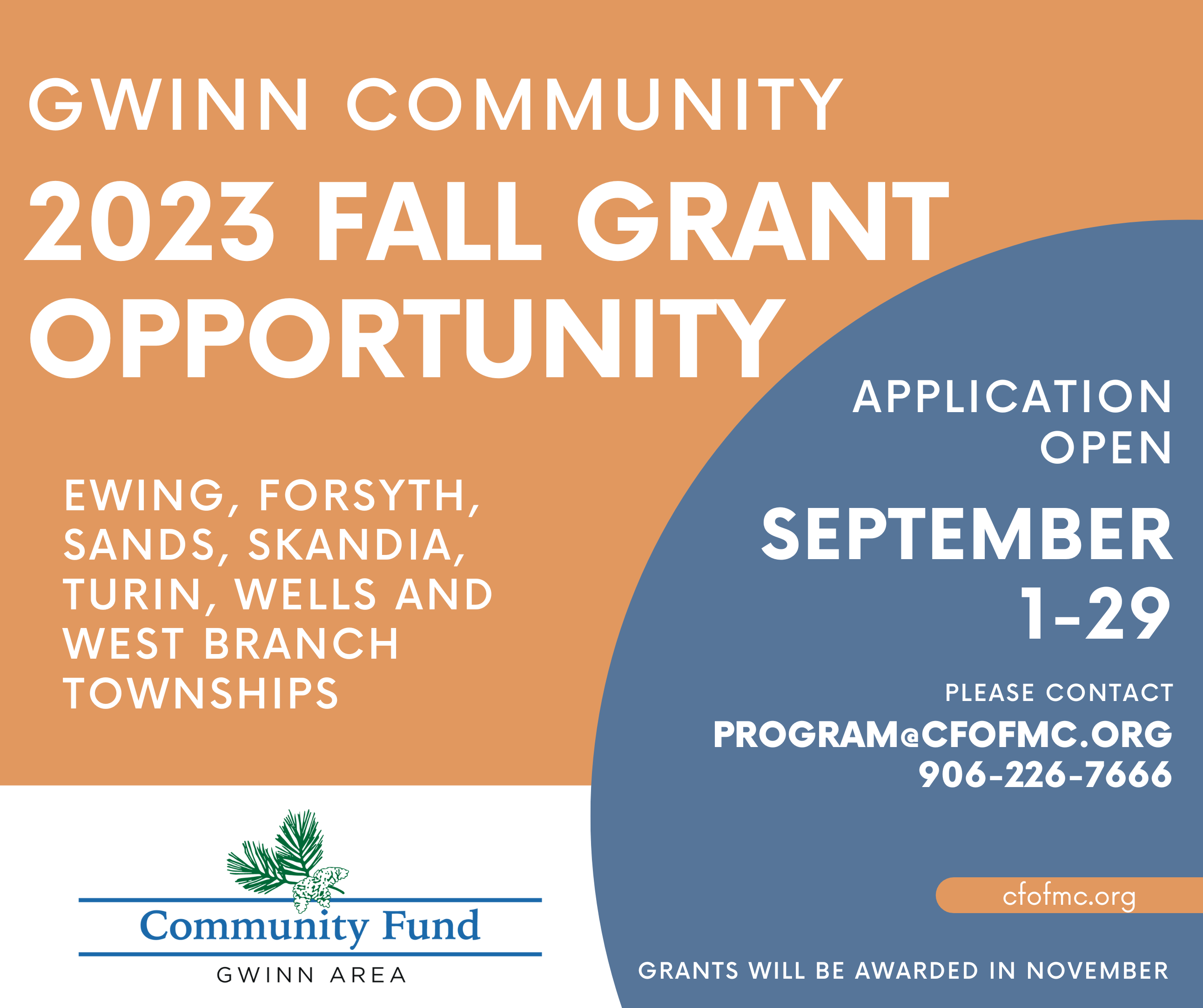 Fall 2023 Gwinn Grant Cycle
Grant funding available for nonprofit organizations with projects and programs in Southern Marquette. Priority will be given to projects that impact local communities and populations with the greatest need.
Contact our Program Associate, Emma Schultz at program@cfofmc.org for more information.
Application open: September 1-29
35 YEARS OF LOCAL PHILANTHROPY
Total Community Foundation Assets: $22.5 Million
New endowed funds established in 2022
Total endowed funds held by CFMC
Local affiliates collaborating in Marquette County
$ in grants given in Marquette County in 2022
$ million in grants awarded since 1988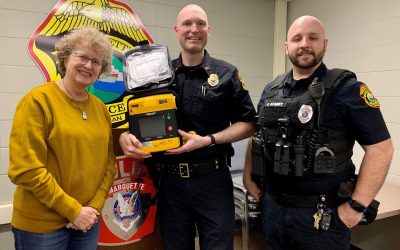 In 2021, the Jumpstart a Heart campaign was organized by the Marquette County Law Enforcement Administrators and Association (MCLEAA) and the Community Foundation of Marquette County to replace the automatic external defibrillators (AEDs) for law enforcement units...
read more
"We submitted for a grant for the 906 Bench Team to help put together a bike team for the Marquette County kids.The grant has given us the opportunity to go out and purchase a trailer that basically made our whole operation mobile so the kids don't necessarily come to us. We can get to the kids…The transformation you see in them physically, emotionally, socially is amazing."