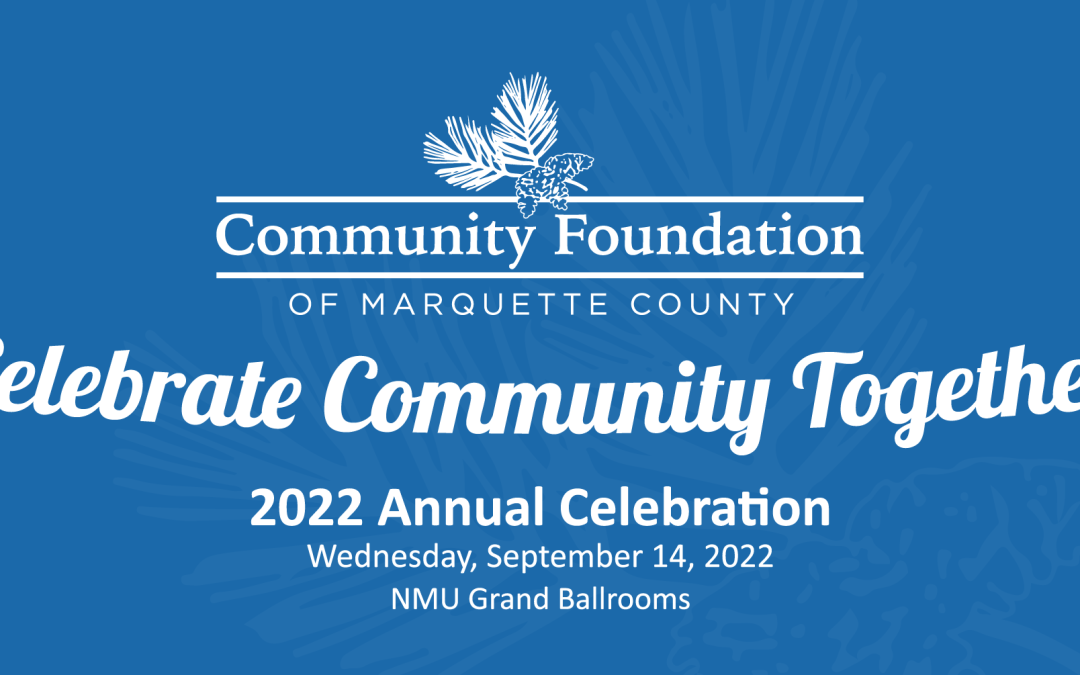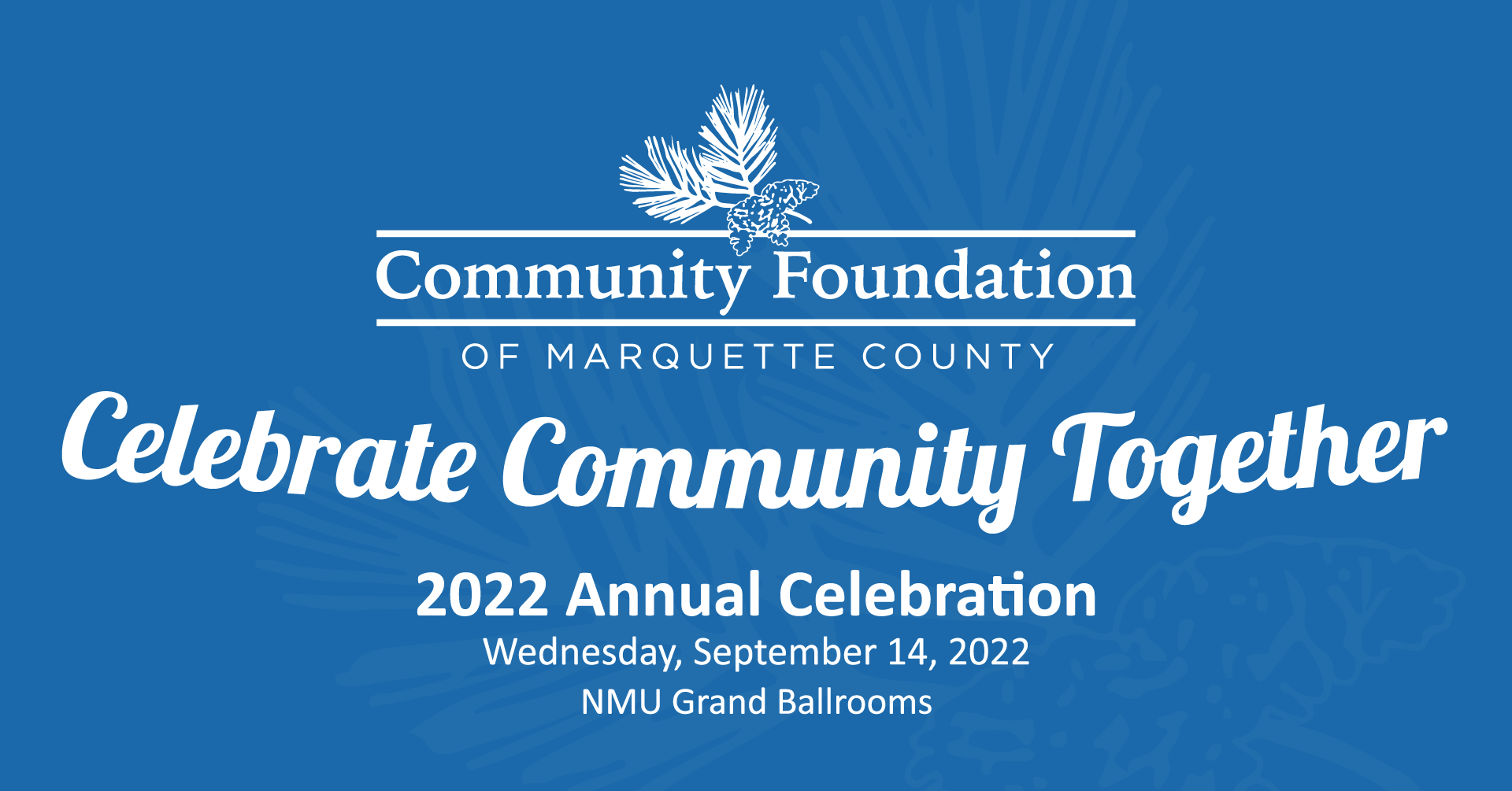 You're invited to the Community Foundation of Marquette County's 2022 Annual Celebration on Wednesday, September 14 at 5:00 p.m. The event will be held at the Northern Center on the campus of Northern Michigan University.
The evening will be a celebration of the Community Foundation's philanthropic impact on Marquette County and the work we do together as a community. We'll share stories of our collective positive impact, including the Catalyst Awards presentation, which will honor local people, organizations, and businesses who've made a big difference in Marquette County. We'll also share an exciting update on Kid's Cove, Marquette's Playground for All, which is in the home stretch of its campaign. And of course, we'll enjoy delicious food and drink while listening to live music.
Join us for an inspiring evening!