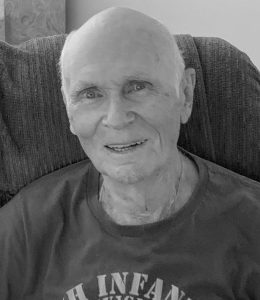 The Community Foundation would like to remember Charles P. "Snook" Smith, a longtime Ishpeming resident who passed away on December 27, 2022 at the age of 94. A husband, dad, grandpa and great grandpa,
Charles leaves behind "a legacy of songs, stories, memories and love."
He served his country in the U.S. Army during the Korean War and as a postal carrier in the U.S. Postal Service.
Charles graduated from Ishpeming High School in 1945 and was a lifelong Hematite fan. A talented athlete, Charles played basketball for the Republic Shooting Stars. He exercised every day and enjoyed hunting, skiing, and riding his bike into his 90s. In 2006, Charles and his wife Lois established the Charles and Lois Smith IHS Sports Endowment at the Community Foundation to support the sports program at Ishpeming High School.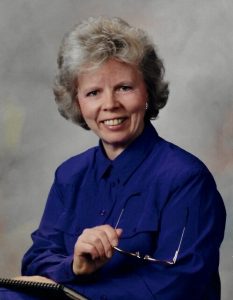 The Community Foundation also remembers June Marie Schaefer, 77,
who passed away in December 2022, in Escanaba. June grew up on a farm in Arnheim (Baraga County) and lived in the Upper Peninsula most of her life. She was an educator "who excelled in her profession and
made a difference in so many lives." One of her notable achievements was founding the U.P. Special Olympics in 1970, driven by her belief that all children have a desire for healthy competition.
June's career focused on serving students with special needs. She
served as the Director of Special Education for the Marquette-Alger ISD from 1974-1995, and oversaw services for students with special needs in
12 local districts. June was also the Superintendent of the Marquette-Alger Regional Educational Service Agency (Maresa)from 1995 through 2007. She later taught graduate level classes as an assistant professor in the School of Education at Northern Michigan University. June received many honors, including being inducted into the Special Olympics Hall of Fame in 1997, and being recognized as the Michigan Association of School Administrator's Superintendent of the Year in 2007.
The Community Foundation administers the Fred & June Schaefer Legacy Fund for Persons with Special Needs, established in 2001.