The Council of Michigan Foundations is a community of members committed to growing the impact of Michigan philanthropy through investing in the state's charitable organizations, convening business, government and nonprofit leaders, collaborating on critical issues, seeking innovative solutions, sharing knowledge and advocating.
The Council on Foundations, formed in 1949, is a nonprofit membership association of grantmaking foundations and corporations. Members of the Council include more than 1,700 independent, operating, community, public and company-sponsored foundations, and corporate giving programs in the United States and abroad.
National Standards for U.S. Community Foundation
National Standards for U.S. Community Foundations guide sound policies and accountable practices. They help community foundations focus on achieving their missions. And, they make community foundations distinctive.
This site contains information about Marquette County government and the services available to the citizens of Marquette County. Marquette Area Public Schools
Community Environment Monitoring Program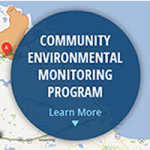 CEMP is an independent program established by the Community Foundation of Marquette County and the Eagle Mine to conduct environmental monitoring related to mining operations at the Eagle Mine in north Marquette County by working with universities, contractors and EPA approved laboratories.    
When a mining company comes to town, it's almost always bound to be controversial. But, in a unique partnership that's been recognized as a standard for excellence worldwide, Eagle Mine, Community Foundation of Marquette County, and Superior Watershed Partnership are working together to ensure prosperous, healthy, and sustainable outcomes for the people and in Marquette County.
---